Have you ever fantasised about Serving or being Teased mercilessly by a strict female Air Stewardess ?
The 2023 Great American Tour
The good news is that Miss Jones is back in the air and will be visiting most large cities in the US in  2023 but it's important to block out time for you in my diary as it really will be a case of catch me when you can as I'm only be on the ground for a few days but never seen without my stockings and heels!!!
FORT LAUDERDALE Monday 27th-Wednesday 29th November
MIAMI SOUTH BEACH
Thursday, November 30 & Friday & Saturday , December 1 & 2
LA-LAX
Sunday, December 3 to Monday, December 4
San Francisco
Tues 5th & Wednesday 6th December
MICHIGAN DETROIT
Sunday & Monday 11th & 11th December
OHIO CLEVELAND
Tuesday & Wednesday 12th & 13th December
MASSACHUSETTS BOSTON
Thursday, December 14 to Monday, December 18
TERMS

Sending me an advance booking deposit by PayPal  will secure your priority and will ensure those of you who are serious about meeting with me will be granted your Wish!!
Are you yearning to be dominated by a beautiful, sophisticated and powerful Air Stewardess in her tight Uniform, Stockings or Pantyhose and High Heels?
Do you have a role-play scenario you fantasise about that you would love to bring to life?  Forced Bi !!! Tell Me?
The Dinner and Dominance Date
Do you fancy meeting up with me for a drink in a posh hotel bar where you have to find me sitting at the bar dressed in a tight business suit, sheer stockings and high heels and have me dominate you over drinks and dinner and back to the Room?
My Dinner and Dominance date is very popular and different to the norm! Anything can happen here!
Forced Bi ?
I am usually assisted by a sexy little Sissy Maid TV cross-dresser, clad in stockings and high heels, for advanced training that will bring you to dizzy heights of perfection as my Sex Slut ?
My results and feedback are Fantastic!
USING THE SISSY MAIDS AS YOUR SUBSTITUTE SUBMISSIVE
Sometimes, depending on location and the calendar, I have access to a selection of extremely submissive and very sexy TV cross-dresser Sissy Maids who will take the Corporal Punishment from me on your behalf.
The submissive's need to be booked in advance, I generally need them to be available at least an hour before your session and the usual sessions are at least two or three hours and there is a separate charge for this very special and unique service.
All of the submissive's are extremely playful and they can be used for a wide range of different activities and there is no end to the choices and options available,
You have a lot of flexibility about what you can enjoy and what you can do with them depending on what you want on the day your mood and what you fancy!
These Sissy maids have all been personally trained by me and they are all very genuinely totally and utterly submissive and they have no choice but to take whatever corporal punishment I administer to them on your behalf so you will be in the unusual position of observing your proxy submissive take the medicine for me!!
NOT WANTING MARKS ARE NOT BEING IN THE MOOD
Many clients quite simply can't afford to be marked and unfortunately the School Cane and the African Koboko whip nearly always leave marks that will vanish over a week or two and for that reason they want to see my submissives take the medicine on their behalf and see how I use the English School Cane or the African Koboko.
Jane it is my very submissive African girl and it is an absolute pleasure to see her take the Koboko!!
Daisy it is a young Scottish submissive and she is particularly fond of my leather straps made by Michael Mc Campbell, the Master Craftsman from Renfrewshire should you choose "to enjoy" a really good Scottish Leathering
I am aware that many of my submissive clients for various reasons and usually in circumstances that they are not in a position to have marks, the submissives will take the marks for you!
TYPICAL CORPORAL PUNISHMENT SESSIONS WITH THE SUBMISSIVE'S
1. The English Crook Handled Rattan School Cane
2. The Lochgelly Scottish Strap
3. The Scottish schoolmistress set of Scottish straps. Made by the master craftsman Michael McCampbell from Renfrewshire in Scotland these are extremely authentic and were used for many years in real life situations !
4. The Africian Koboko Whip. A Long flexible with made of cow skin horsetail and is a highly dreaded with in disciplining the unruly!!
5. The Sjambok. This is a heavy leather whip traditionally made from Hippopotamus or Rhinoceros hide! a strip of animals hide is cut and carved into a strip 0.9 to 1.5 m long tapering from about 25 mm thick at the handle to about 10 mm at the tip and the resulting Whip is very flexible and durable and very very tasty!!!
Meet Miss Jones Dominatrix Boss.
I'm a new style Dominatrix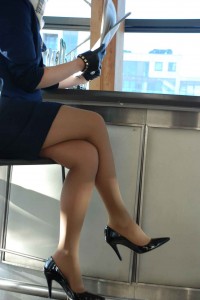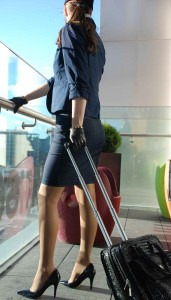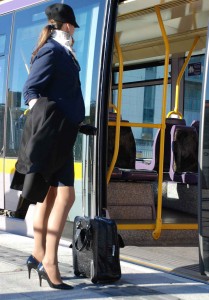 I am a Stewardess with an International Airline, I have my uniform and clients love me to play the role of the bossy Air Hostess and it's one of my most asked-for scenarios.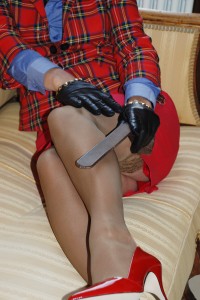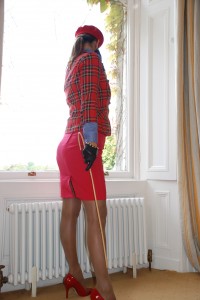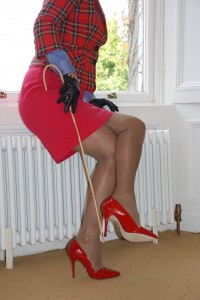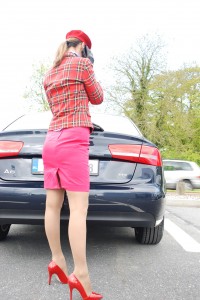 I can also be the Stern Scottish Schoolmistress, and have a good range of straps to give you a good Leathering. I love administering a really good Caning, do you like the Cane I'm holding in my photos?
It's waiting for you Now!
NOTE WELL!!!
I AM A PROFESSIONAL DOMINATRIX BOSS SO THERE WILL BE NO SEXUAL SERVICES. I am not an escort service but I will guarantee you a very erotic experience as you've never had before! You will leave Happy!